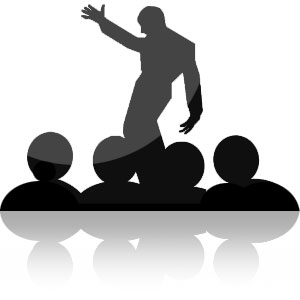 Workshop Schedule, Fees & Registration
Event
Description
Dates
Register/More Info Links
Experimental Laboratory Yearly Schedule – Sydney and Brisbane

Six Sessions Face to Face
– Negotiating Toolkit: The Skills of Success
– Negotiating Change and Leadership
– Mastering the Magic of Presentation Skills
– AppliedBrain Science for Leaders and Emerging Leaders
– Managing Complex Systems Strategically
– Succession Planning and Future Redesign

Please email [email protected] to inquire (public programs or in-house corporate trainings)

Register
More Info
Learning to Coach | Coaching to Learn Online Program

Learning to Coach | Coaching to Learn Online Program

Register
More Info
Online Video Subscription. Change Your World One Behaviour at a Time

With tips and skills constantly available, they will turn up in your day to day negotiations, conversations, improving every interaction you have both at work and in your private life, simply and easily.

Register
More Info
Complex Agreement Negotiating (CAN) Virtual Program

Learn the secret skills and processes of getting large complex – multicultural groups to unite as ONE on AGREEMENT – "More for All" – by application.

July 4, 2023
Register
More Info
APPLIED NEUROSCIENCE (ANS) VIRTUAL PROGRAM

APPLIED NEUROSCIENCE Stage 1 & 2 – A New Life

July 4, 2023
Register
More Info
Complex Agreement Negotiating (CAN) Face-to-Face in Sydney

Learn the secrete skills and process of getting large complex-multicultural groups to unite as one on agreement.

1 Day Session Each Month for 9 Months

October 17, 2023
Register
More Info
Pre & Post 40th Year Reunion Courses – Sydney

Please join us at the 40th Year Reunion Peak Performance and Allan Parker OAM Pre & Post Events

October 26, 2023
Register
More Info
40th Year Reunion – Allan Parker OAM & Peak Performance Development

Lessons from the past 40 years and a window to the future.
Be present at our 40th Year Reunion

Dress code: To show your character from past, present and where you are going into the future.

October 28, 2023
Register
More Info
Putting the PAST in the PAST – Turning Down Trauma

A First Time Ever Course
Putting the Past in the Past
Turning Down Trauma

October 30, 2023
Register
More Info
Places in courses are limited and pre-payment is required to secure your place.
Payment can be made by credit card or invoice and direct deposit.
If a confirmed participant is unable to attend you may delegate a replacement to attend or receive a 50% refund on the booking.
A booking can be transferred from one event to another with an additional fee of 50% of the original fee charged.
There is no refund for cancellations made on the day of the course.